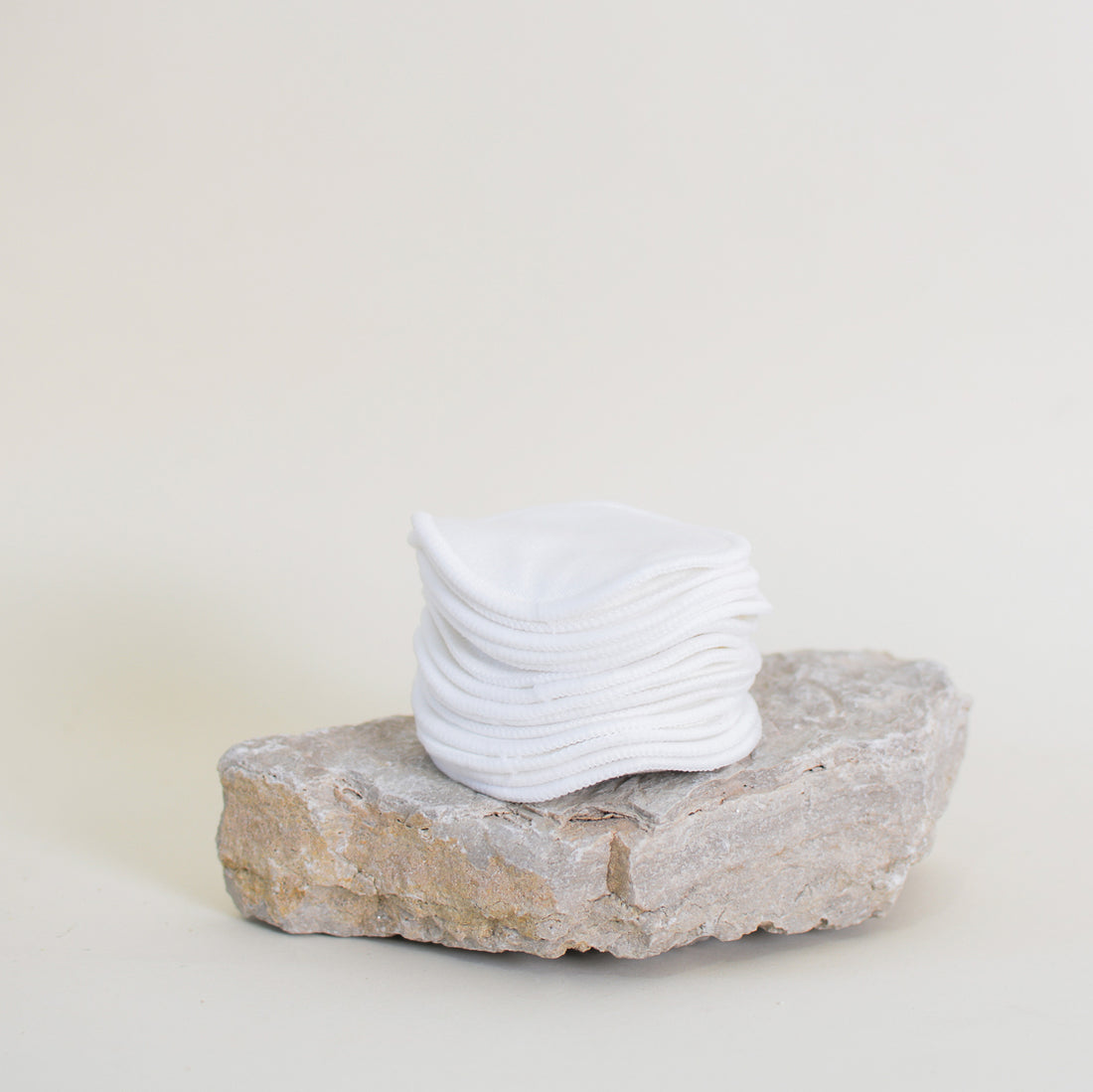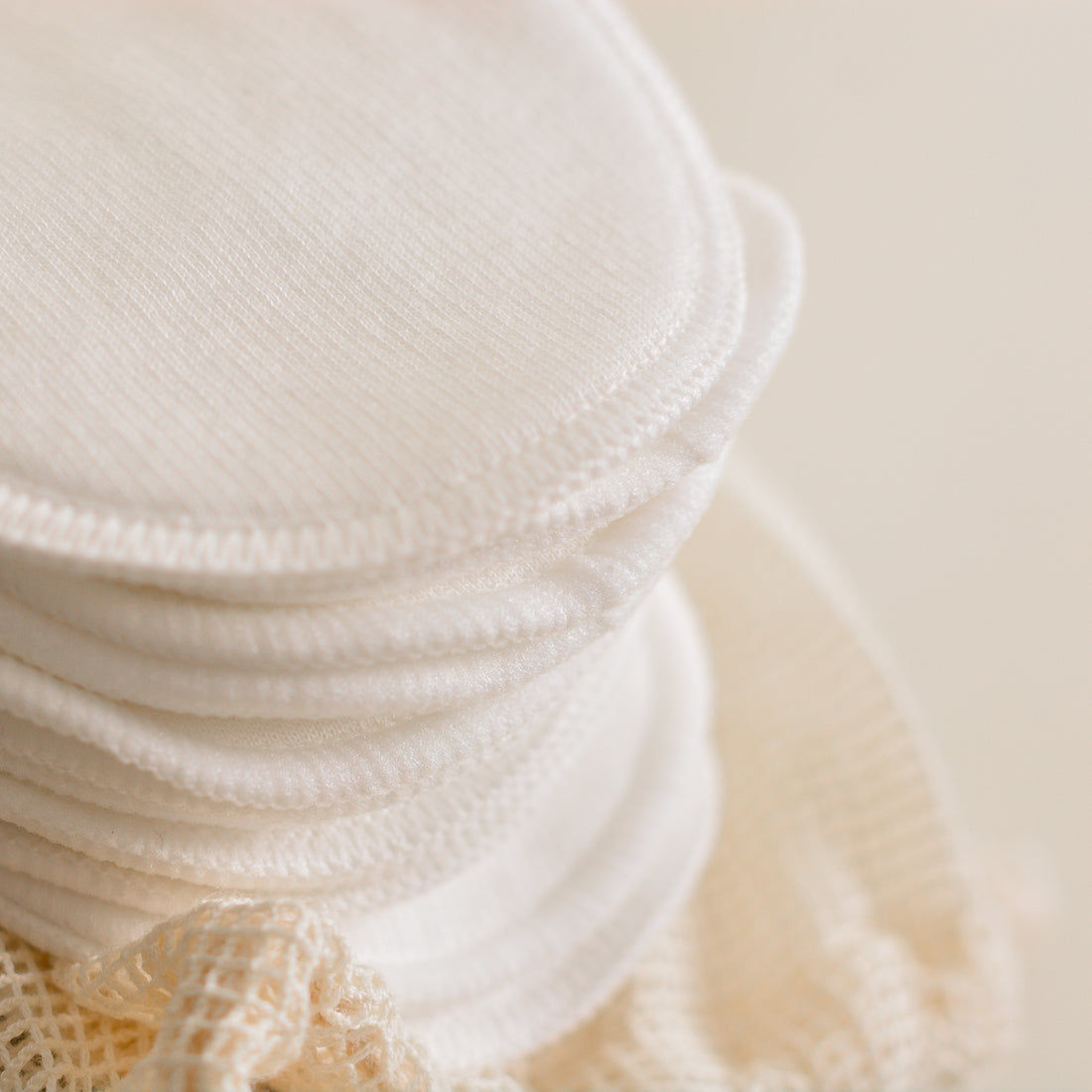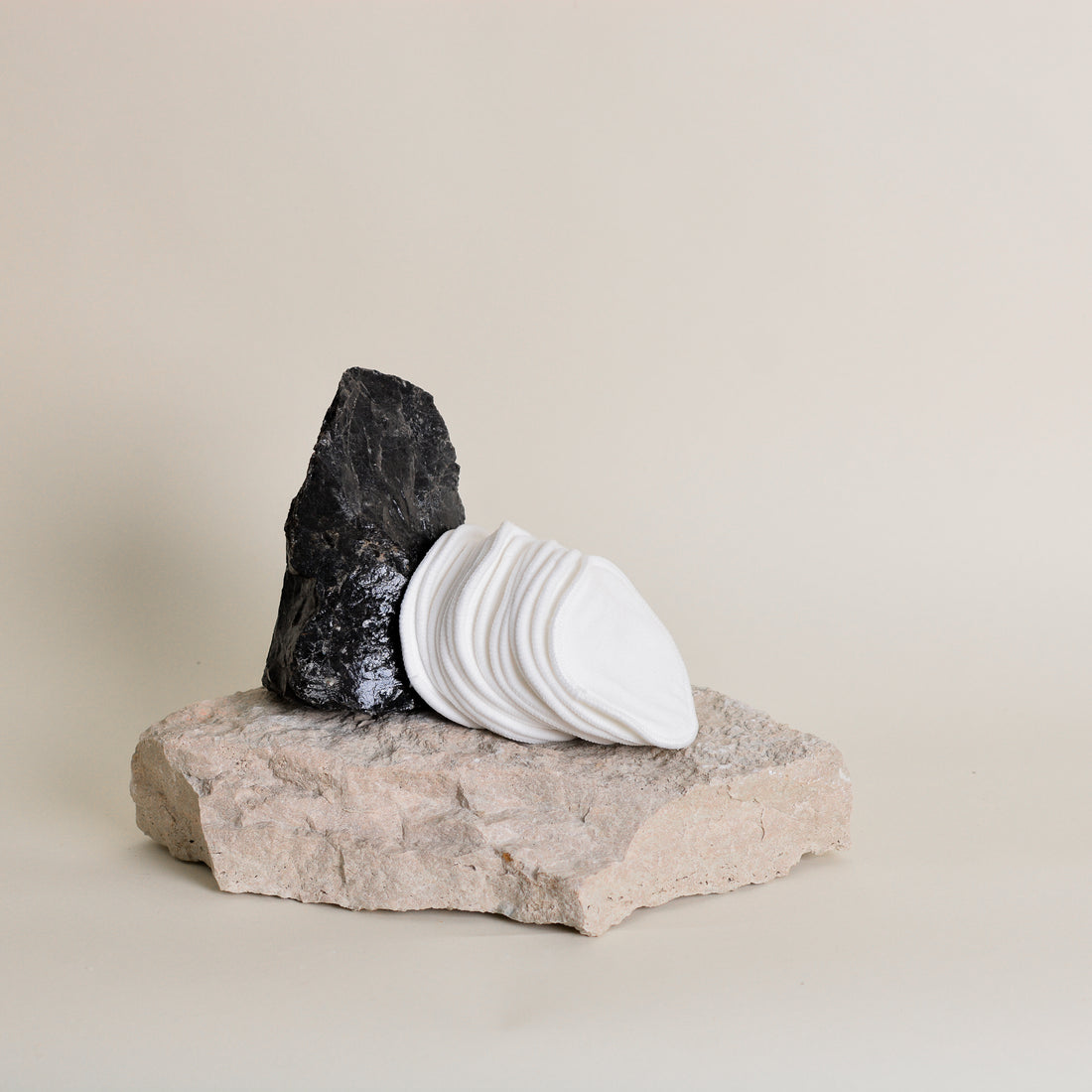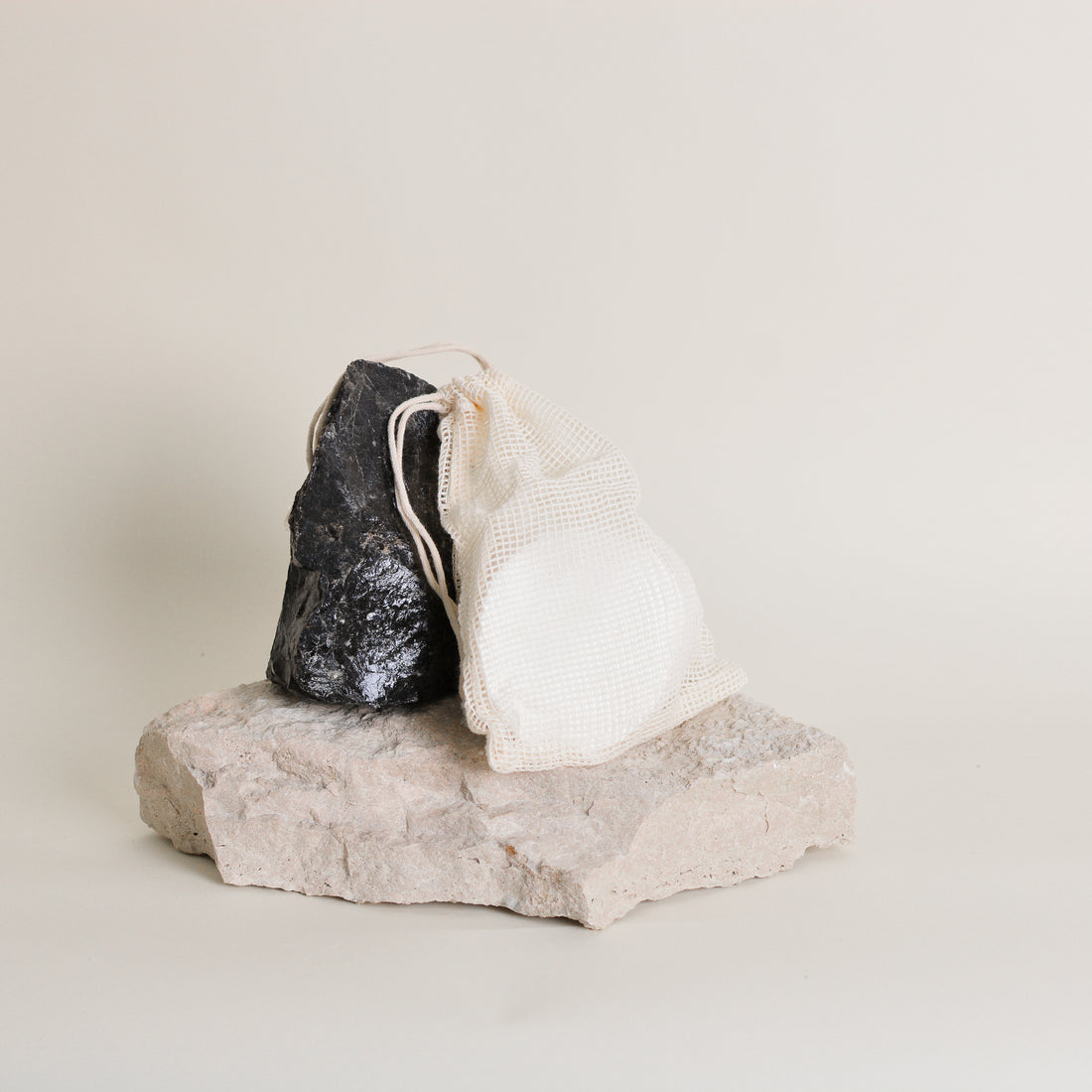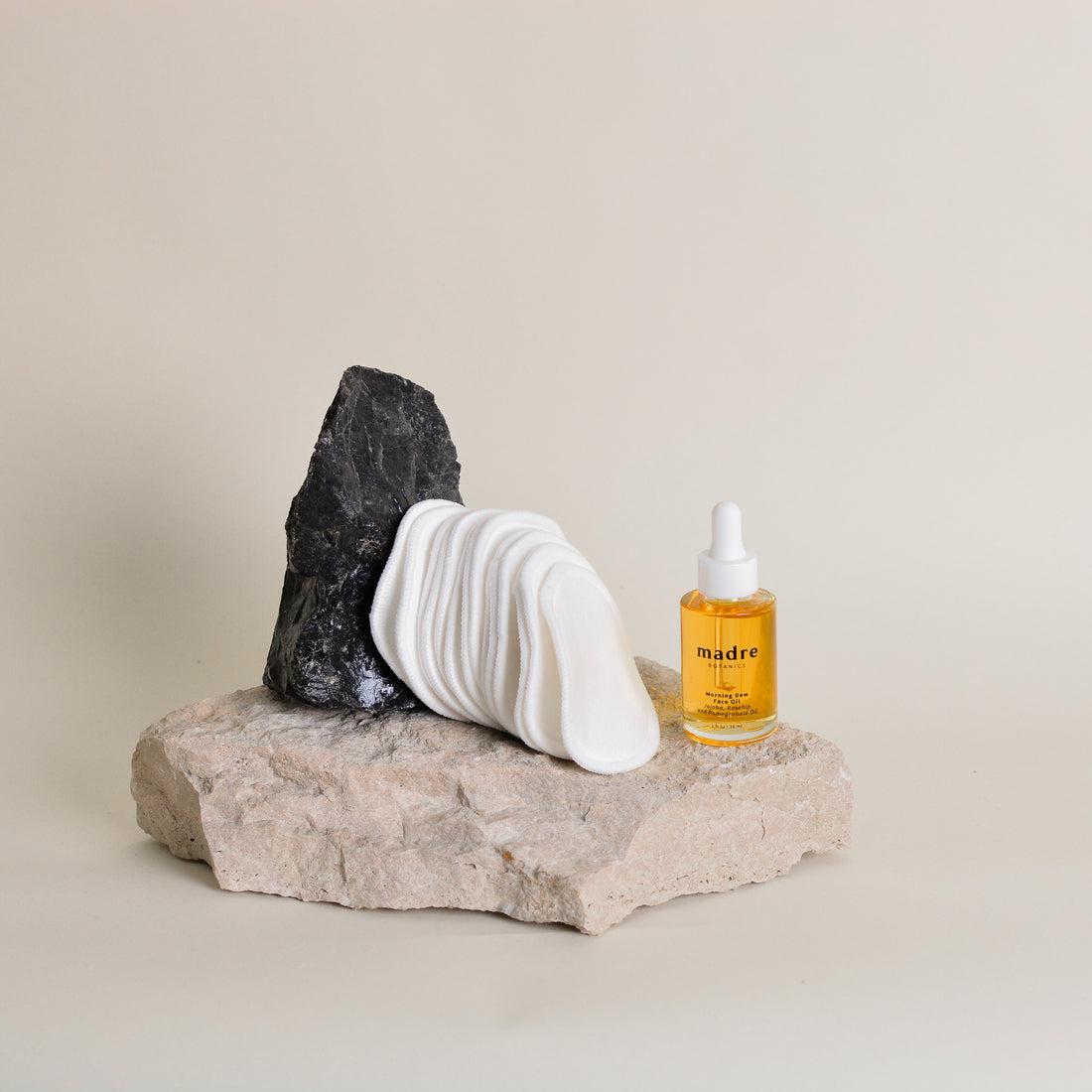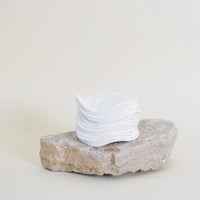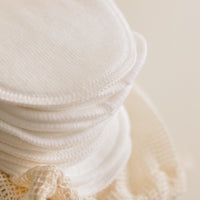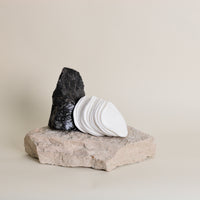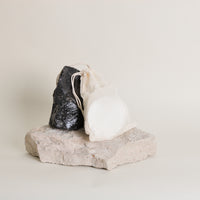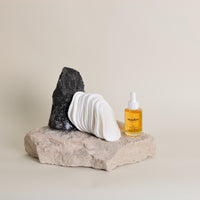 Minimizing your waste with these soft, reusable makeup wipes. Each bag comes with a set of 14 reusable pads, two for each day of the week (morning + night).
Environmentally friendly:
The unfortunate truth is most makeup wipes aren't recyclable or compostable, so when we dispose of them, they end up in landfills. Our reusable makeup pads can be reused over and over again, minimizing the environmental impact of tossing traditional makeup wipes in the trash.
Rounds: 80% bamboo fiber, 20% polyester. Mesh bag: 100% cotton.
Wash before first use.

Apply your favorite product(s) to your face or cleansing pad to remove makeup and impurities. To prevent product loss, lightly wet the pad before use. This will help prevent the pad from absorbing too much product.
Place pads into the cotton mesh bag and tie in a bow to prevent the bag from opening in the wash. Machine wash on a gentle cycle in hot water. Lay flat to dry, tumble drying may cause the pad to lose its shape. It's not recommended to dry with heat.
We've partnered with 1% for the Planet to donate 1% of our annual revenue to the Oregon-based, Ocean Blue Project.
This product is vegan and environmentally friendly.