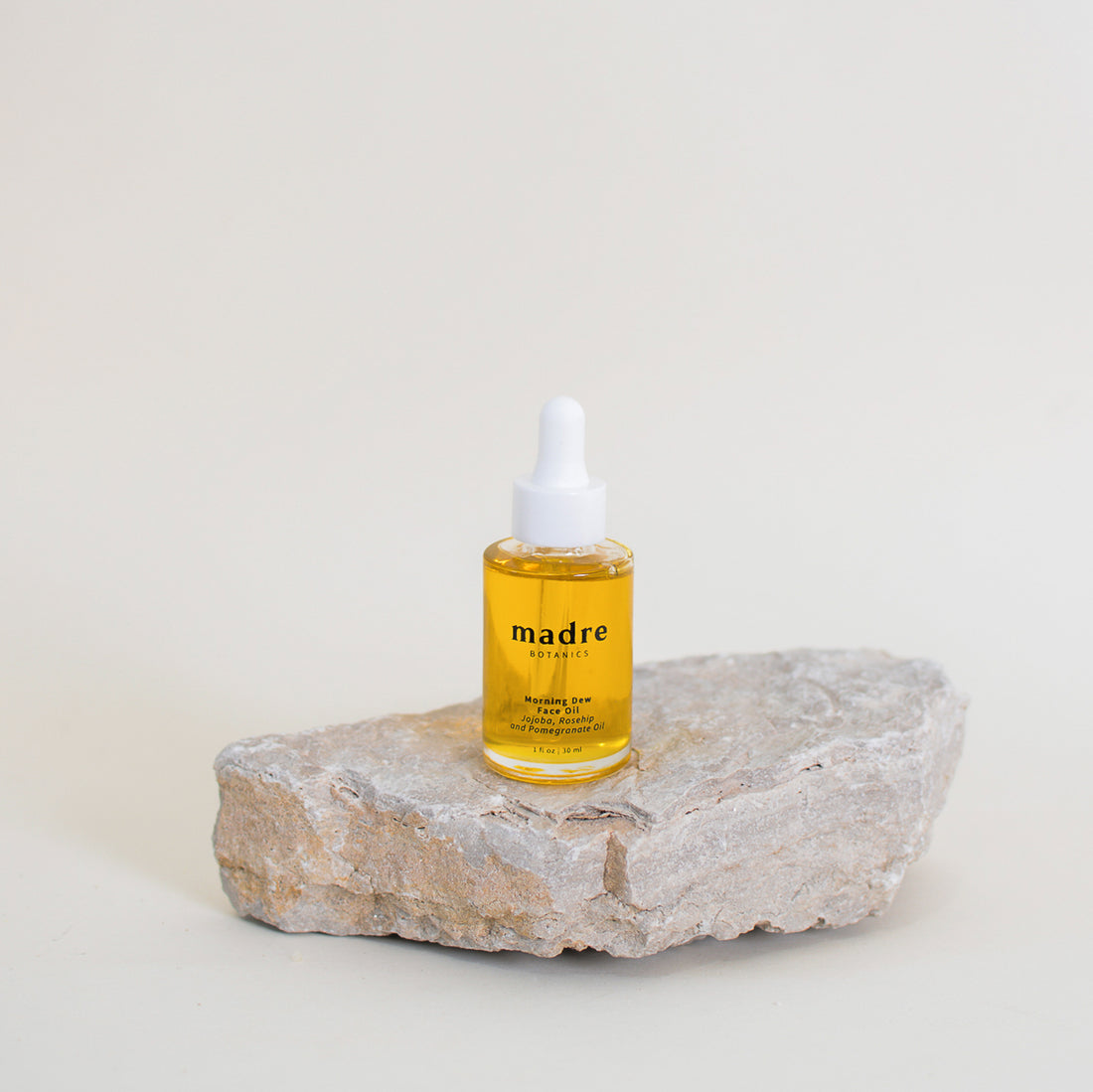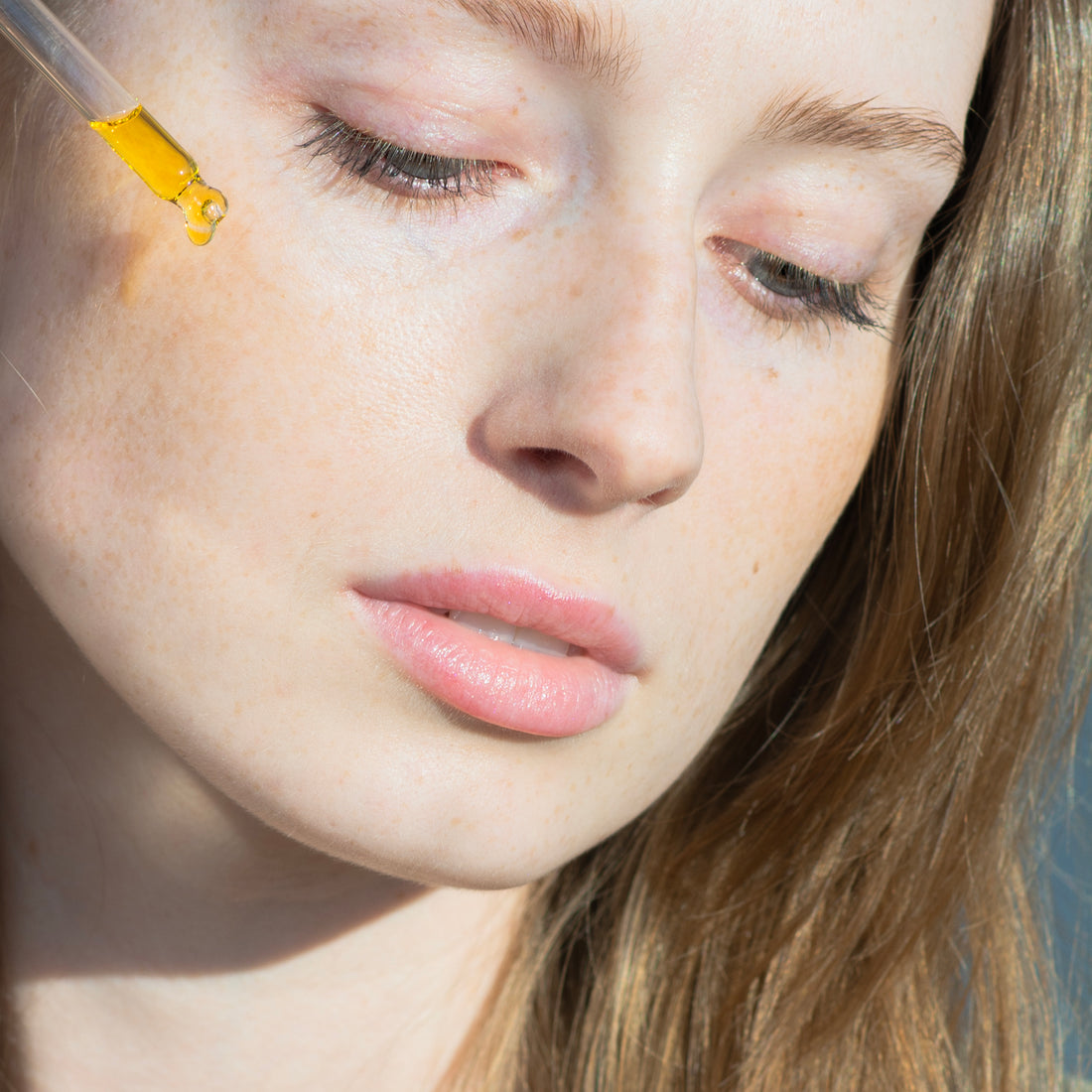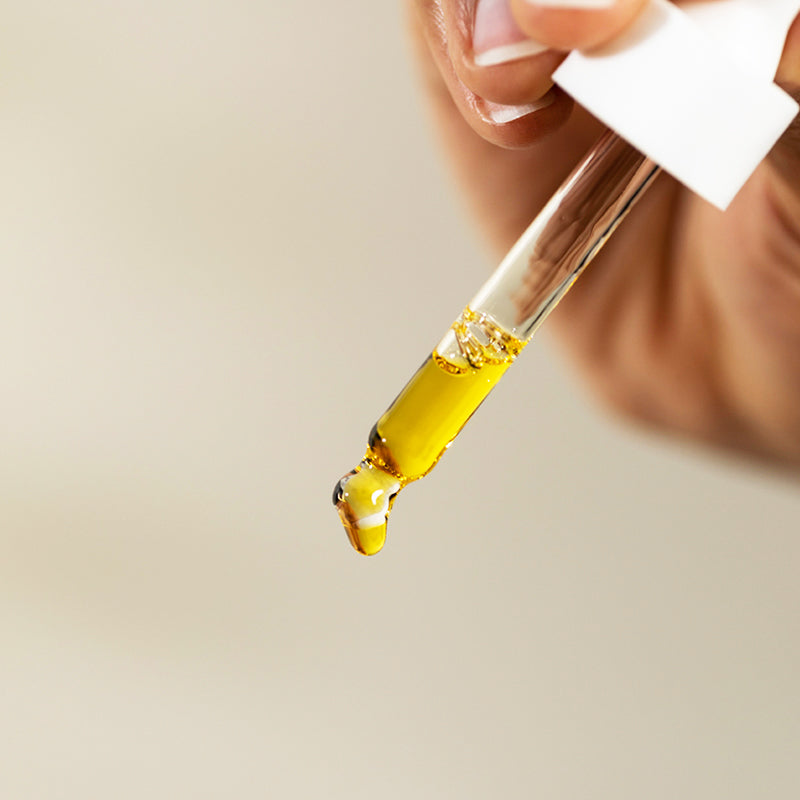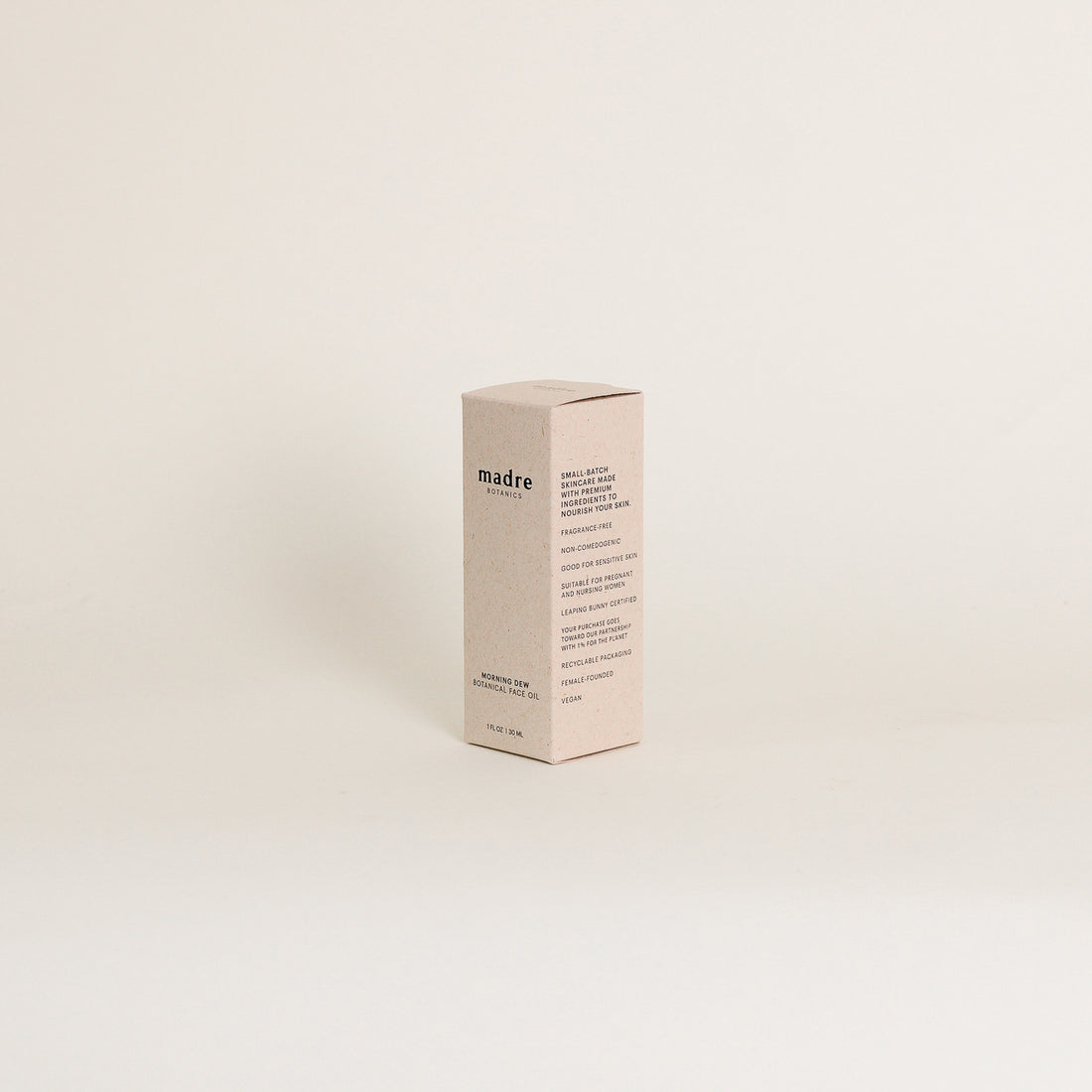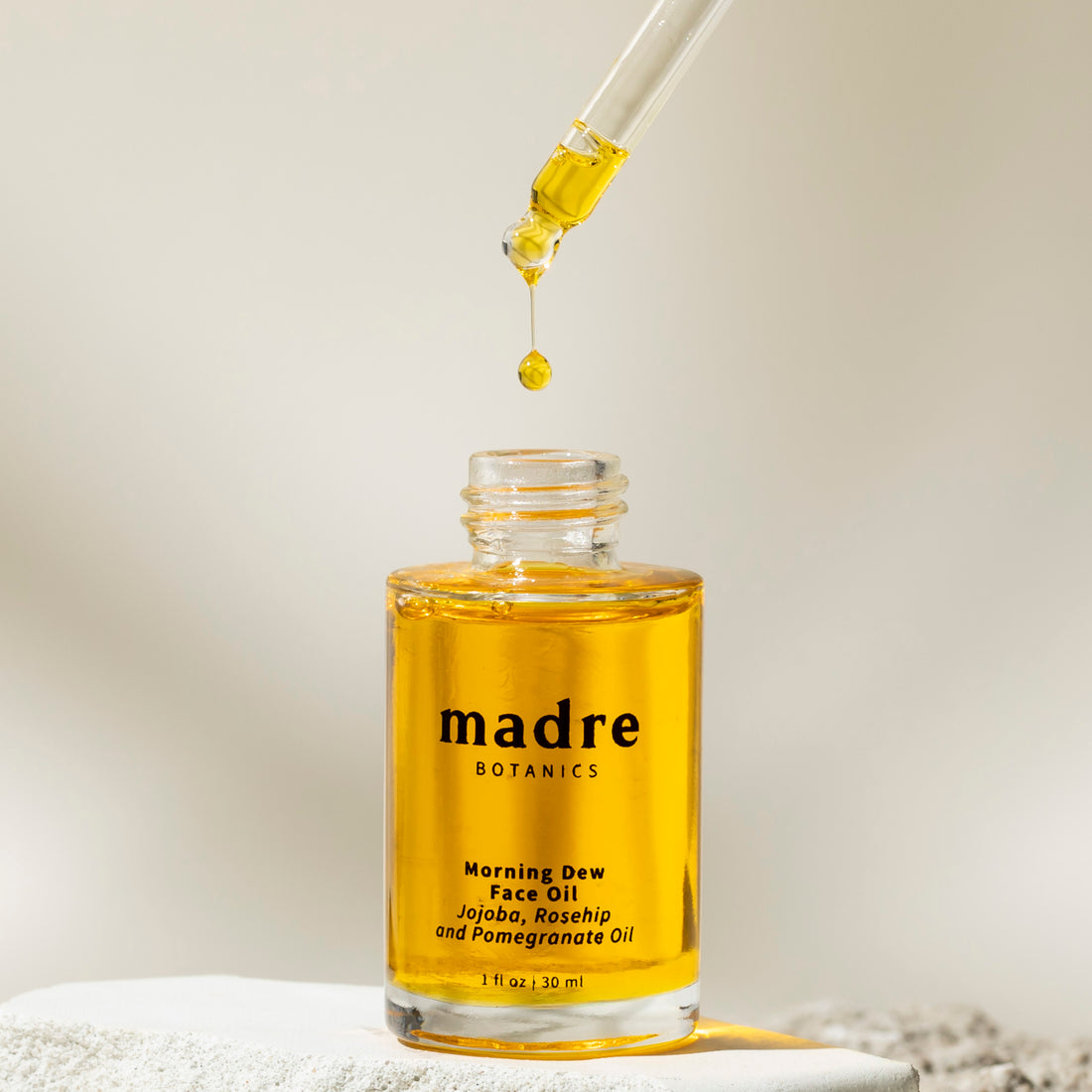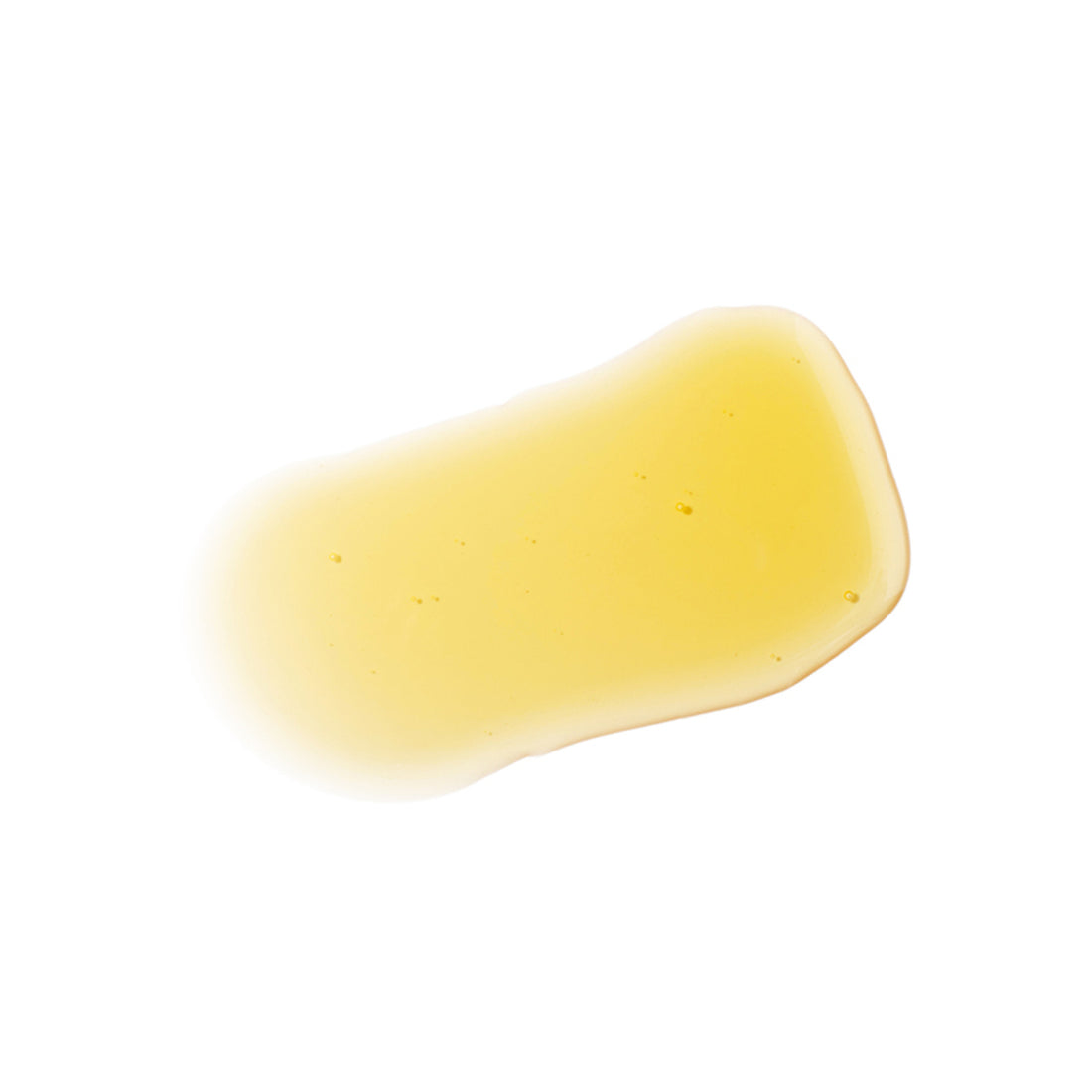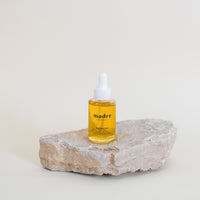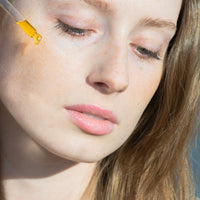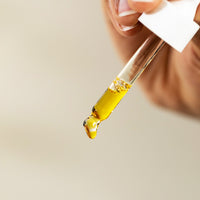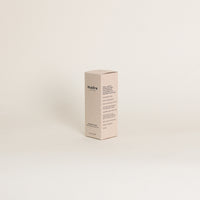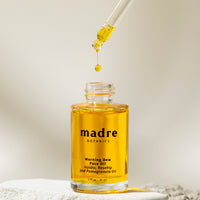 Rich with vitamins A, C, and E, Morning Dew Oil is a powerful fusion of bioactive fruit, nut, and seed oils. This non-comedogenic, safe for sensitive skin, ultra-soothing, morning or night face oil helps to lock in moisture, reduce inflammatory skin conditions, boost collagen, and diminish signs of hyperpigmentation.

100% plant-based

Fragrance-free

Non-comedogenic

Suitable for sensitive skin

Suitable for pregnant and nursing women

Vegan + cruelty-free

Member of 1% for the Planet
Recyclable packaging
Female-founded
After washing your face, apply a dime-sized amount of Morning Dew to your fingertips and gently rub it into the skin. Apply after water-based products and before sunscreen.

Recommended for use in the morning due to the effects of pomegranate oil which can be beneficial against UV rays, however, Morning Dew Oil is not a substitute for sunscreen.

You may also apply it in the evening if you wish. You dew you.
Organic Rosa Canina (Rosehip Oil), Organic Simmondsia Chinensis (Jojoba Oil), Organic Argania Spinosa (Argan Oil), Organic Adansonia Digitata (Baobab Oil), Vegan Squalane Oil, Pistacia Vera (Pistachio Nut Oil), Organic Punica Granatum Seed Oil (Pomegranate Oil), Organic Hippophae Rhamnoides (Sea Buckthorn Oil)
Phthalates
Parabens
Formaldehyde
PFAS and EDTA
Aluminum Salts
Hydroquinone
Oxybenzone
Sodium Lauryl Sulfate
We've partnered with 1% for the Planet to donate 1% of our annual revenue to the Oregon-based, Ocean Blue Project.
Morning Dew Face Oil comes in a recyclable glass bottle and will be shipped in a recyclable box with recyclable filler. Upon unboxing, please flatten the box and place it in the recycling bin, along with the filler.

Once you finish your Morning Dew Face Oil, please remove the dropper and discard it in the trash. To remove any remaining product, rinse the bottle with water and place it in the recycling bin.
organic rosehip oil
With high levels of pollution-shielding antioxidants, rosehip oil helps to boost collagen, brighten skin tone, and can help to diminish signs of hyperpigmentation.
Reference
organic jojoba oil
Jojoba oil functions as an emollient and humectant for your skin (it helps soften the skin and retain moisture). It helps to regulate oil production, provides antioxidant protection, and contains anti-inflammatory benefits. Because jojoba is technically not an oil, it's a wax ester that mimics our natural sebum, it's great at combating acne.
Reference
organic argan oil
Rich in antioxidants, like vitamin E, and high in fatty acids, argan oil helps to reduce inflammatory skin conditions like psoriasis, rosacea, and acne. It can protect the skin from free radicals, reducing the signs of aging caused by environmental damage. In addition, it can improve skin elasticity by locking in moisture.
Reference
organic baobab oil
Baobab seed oil has a high concentration of palmitic, oleic, and linoleic acids, which can help form a protective layer on the skin that may help inhibit transepidermal water loss. Through a sample analysis, it was found that the oil contained 36% linoleic acid, an omega-6 fatty acid, which is thought to help maintain skin health and combat acne.
Reference
squalane oil
Our 100% plant-based squalane (with an a) is made from olives and is a great substitute for squalene (with an e, not vegan). As we age, we experience decreased production of naturally occurring squalene, leading to dryness. As an emollient, squalane mimics our body's natural production of squalene, and it works to soften the skin. In contrast to olive oil, which has larger molecules that may sit atop the skin, squalane molecules are more compact and are absorbed easily, making it non-comedogenic.
Reference
pistachio nut oil
Pistachios are the only nut known to contain anthocyanins, which are believed to have natural sun protection and antioxidant capabilities, as well as anti-inflammatory properties. Pistachios have notably high levels of plant-derived phenolic antioxidants, and can reduce oxidative stress and inflammation related to skin diseases, such as atopic dermatitis.
Reference
organic pomegranate oil
Packed with anti-aging skin benefits, pomegranate oil not only helps protect the epidermis but helps cell regeneration. Due to its polyphenols like anthocyanins, ellagic acid, and other plant polyphenols, this oil can help to detox the skin of free radicals.
Reference
organic sea buckthorn oil
Sea buckthorn can help support the skin barrier and lock in hydration. It softens the epidermis, which can improve elasticity, reduce inflammation, and accelerate skin regeneration and cell renewal. Its unique unsaturated fatty acids effectively help to slow down the aging process.
Reference
Responsible packaging
Our product boxes are made with 30% post-consumer fiber content and are Forest Stewardship Council (FSC®) certified, meaning they meet the "gold standard" in ethical production. In addition, they are Processed Chlorine Free (PCF), which significantly reduces the amount of harmful waste to the environment and aquatic life.