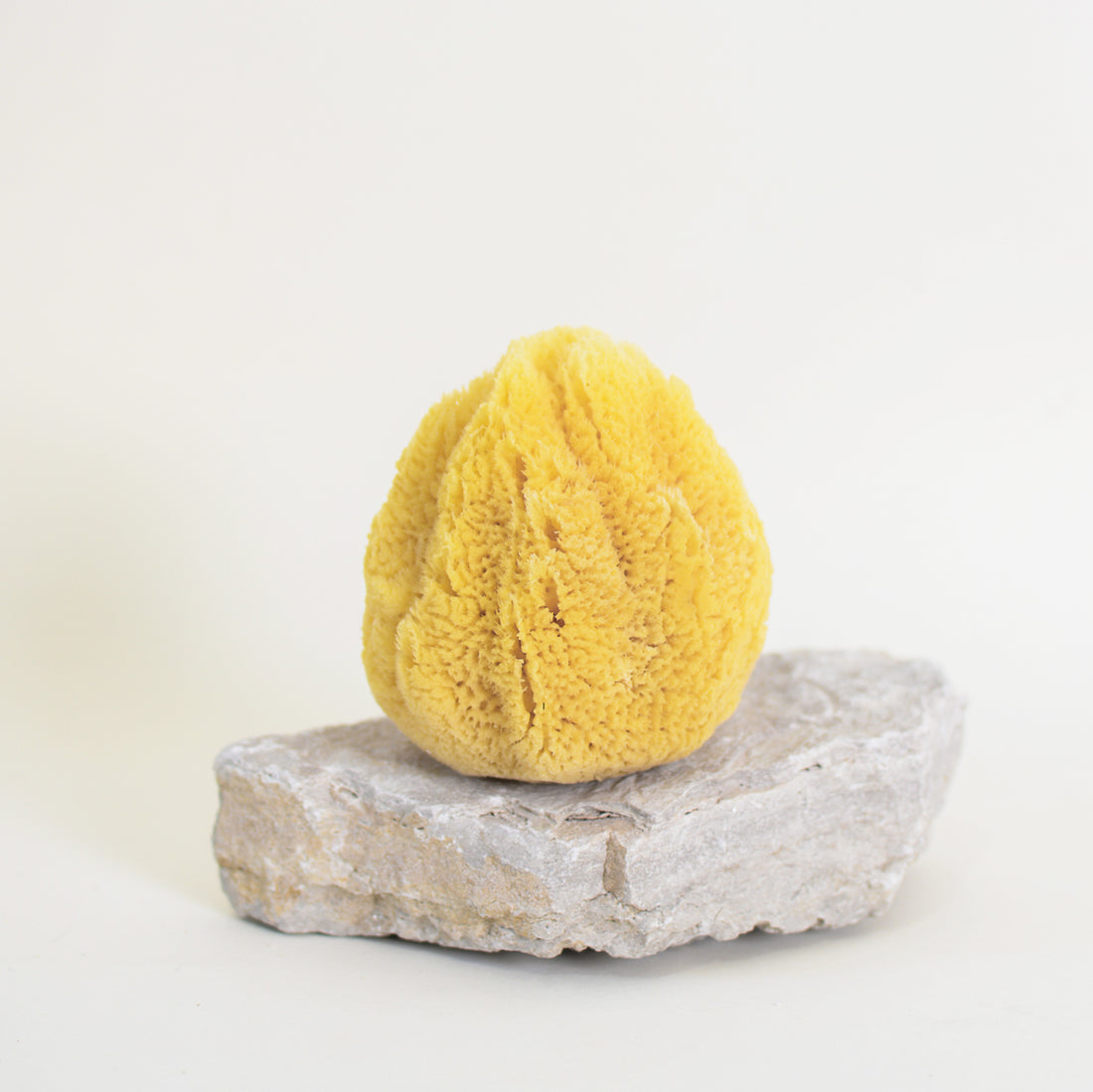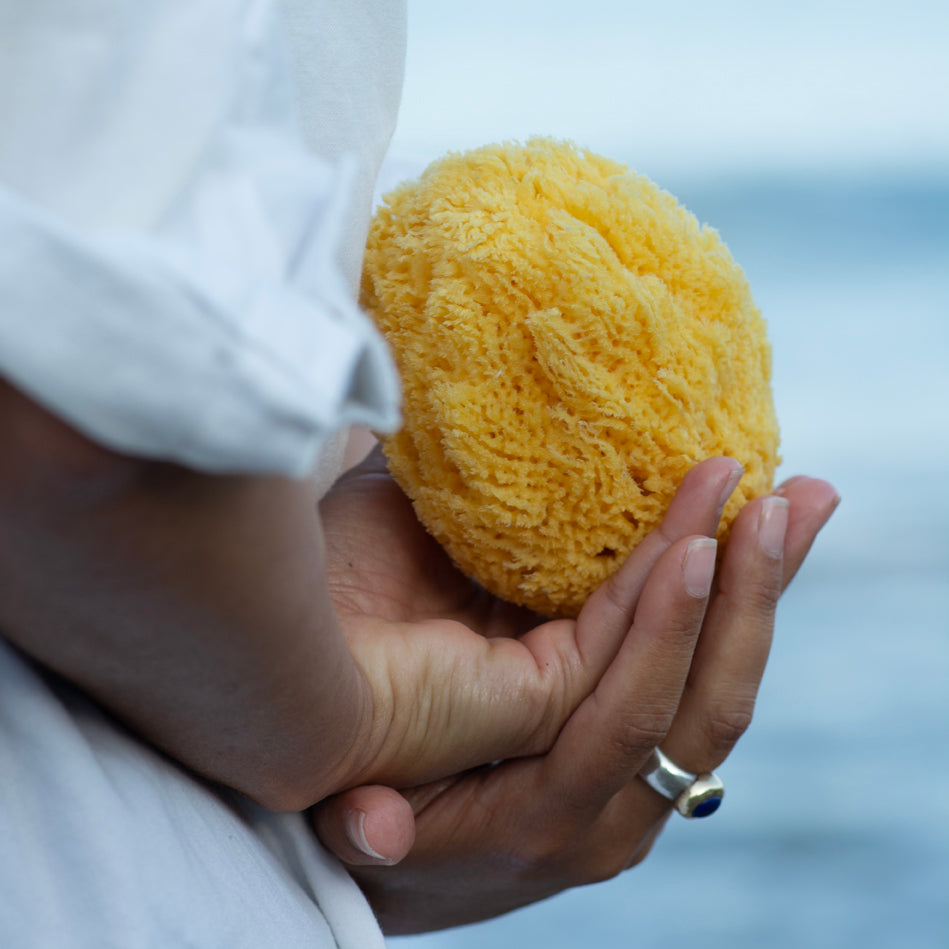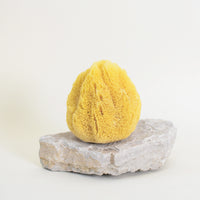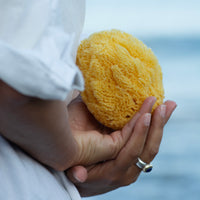 Ditch the plastic loofah for this luxurious, eco-friendly, natural antibacterial, antifungal sea sponge. Our sea sponges are biodegradable, hypoallergenic, help stimulate circulation, gently exfoliate the skin, and are ideal for sensitive skin – they are even baby safe.
Each sponge is carefully harvested from the Mediterranean Sea by qualified divers who ensure that the base of the sponge remains intact, putting in motion a natural reproduction of the sponge, which will regrow. 
Sea sponges will vary in shape, texture, softness, and size and are approximately 4.5" - 5.5" at the widest point. Each sponge will last up to three months.
1-2x a month soak your sponge in a cup of warm water with 1 tablespoon of baking soda.

Rinse and squeeze the sponge after each use (avoid ringing). Allow to air dry.

Clip the edges as they begin to fray to promote sponge longevity.
We've partnered with 1% for the Planet to donate 1% of our annual revenue to the Oregon-based, Ocean Blue Project.
Sustainably sourced from Greece